Instagram is a popular app on the Internet, particularly with young people up to the age of 30. As more young people are interested in downloading this app; we've put this guide together to help you understand what the app is, and how to protect your child when creating an account for them on Instagram.
What is Instagram?
Instagram was previously known as a photo sharing app, but has recently shifted to focusing on video content. Once you create an account, you can start sharing photos and videos with your followers who can view, comment, like and share your posts with their followers on the app. Instagram is primarily for mobiles (iPhone and Android) though there is a desktop version with limited features.
Instagram is also owned by Facebook, also known as Meta.
What's the appeal of Instagram?
Instagram is a great app to stay in touch with friends and family, whilst sharing images of videos of your day-to-day life with others. With the recent addition of reels, the features of the app are used as an output for creativity, whether that's sharing your new dance routine or showing off your photography skills.
Lots of 'Instagrammers' have managed to become relatively famous due to sharing their posts with thousands of followers who are interested in what they have to say. These people have become 'influencers' who promote products to their audience usually in exchange for a fee. Nowadays, young people dream to become influencers as it's a trendy career to go for and seem to think that it's an easy job to do.
What are the key features of Instagram?
Photos
Users can upload up to 10 photos in one post, which is called a carousel. Once you've uploaded a photo, you can crop, rotate, resize, use filters and other photo editing tools to create your ideal image.
Videos
Users can upload videos between 3 seconds to 10 minutes long.
Reels
Reels are Instagram's answer to TikTok, where you can record and edit short videos. You can add effects, music, your own audio and more.
Guides
Instagram Guides are similar to blog posts. They were initially created to use for travel content, but now cover all types of topics. You'll find these on a user's profile page.
Shop
Brands on Instagram are now able to add tags on their posts (different to hashtags) to allow people to purchase an item without having to go to their website. You can add your payment details under the 'Orders and Payments' option in your settings.
Stories
Stories only last 24 hours, similar to the Stories feature on Facebook, WhatsApp and Snapchat. People typically use stories to show their day-to-day life, share polls, quizzes, stickers and more. It's probably the most interactive feature of the app. In order to let your stories last more than 24 hours, you can save them as a highlight, which will appear under your profile for everyone to see.
Filters
Filters are accessed via Stories which can turn your face into an entire library of funny faces, colour effects, mini games and more. Some of these filters include augmented reality effects.
Live Streaming
Live video allows users to stream video in real time. The person live streaming can chat and respond to comments from their viewers. They can also invite another person with an Instagram account to join the stream with them.
Hashtags
Hashtags look like this: #wordoftheday. A hashtag links all of the posts on the platform that use the same phrase; when you click on the tag you'll be taken to a page to see all of these posts. Hashtags are used to let more people find your content.
Ads
Instagram has recently updated its advertising policy to reduce ads that are shown to under 18s. Advertisers will now only be able to target users by age, gender and location.
Direct Messages
Also known as DMs, these are private messages you can send on the app. Some of these messages can disappear straight after they have been viewed.
Age Restrictions on the App
You have to be at least 13 years old to create an account on Instagram, though it is common for children to enter a different birth year in order to cheat the system.
Is Instagram Appropriate for Children?
With the increase in parental controls that are being implemented onto the app, Instagram is becoming more appropriate for young people to use, providing that their parents/carers do monitor their access. The app is still addictive, especially when they are constantly bringing in new features that encourage users to stay on the platform for longer.
What should parents be concerned about?
Aside from the addictiveness of the app, other concerns include the emotional impact on young people. Instagram is usually seen as a highlight reel; where people typically post pictures and videos of themselves looking their best, sharing only the fun parts of their life. This encourages children and young people to compare themselves to others and feel that their lives need to be perfect, and may feel left out if their lifestyle doesn't match up.
Furthermore, celebrities and influencers promote all sorts of products to their audience, which may be unhealthy, expensive, or just unnecessary.
What do other parents say about the app?
The website Common Sense Media has reviews from other parents/carers which you can read in your own time.
How to Protect Your Child on Instagram
Communicate with your children
If your child has come to you and asked if they can have an Instagram account; providing that they are old enough, it's best to sit them down and explain the dangers of using the app and how to stay when using it. Be open with your child about whether you will be monitoring their usage. There are some great resources online that can help you figure out how to start this kind of conversation.
Set up a daily limit
To avoid letting your child/teen stay on Instagram all day, set up the daily limit in the settings. Note: Once their usage has reached the limit, they can still use the app. You can try out external parental control apps that can close the app once they have reached the limit.
Set up Instagram's privacy settings
Set their account to private. You can also toggle on 'hide comments' and 'advanced comment filtering' which will prevent your child from seeing comments that may be offensive. After you've turned those on, you can turn on 'hide message requests' which will move these requests to a hidden folder. Additionally, you can add custom words, phrases and emojis that you don't want your child to see.
Limit the ad content
Under settings you can access the ad topics, and select which topics you don't want your child to see.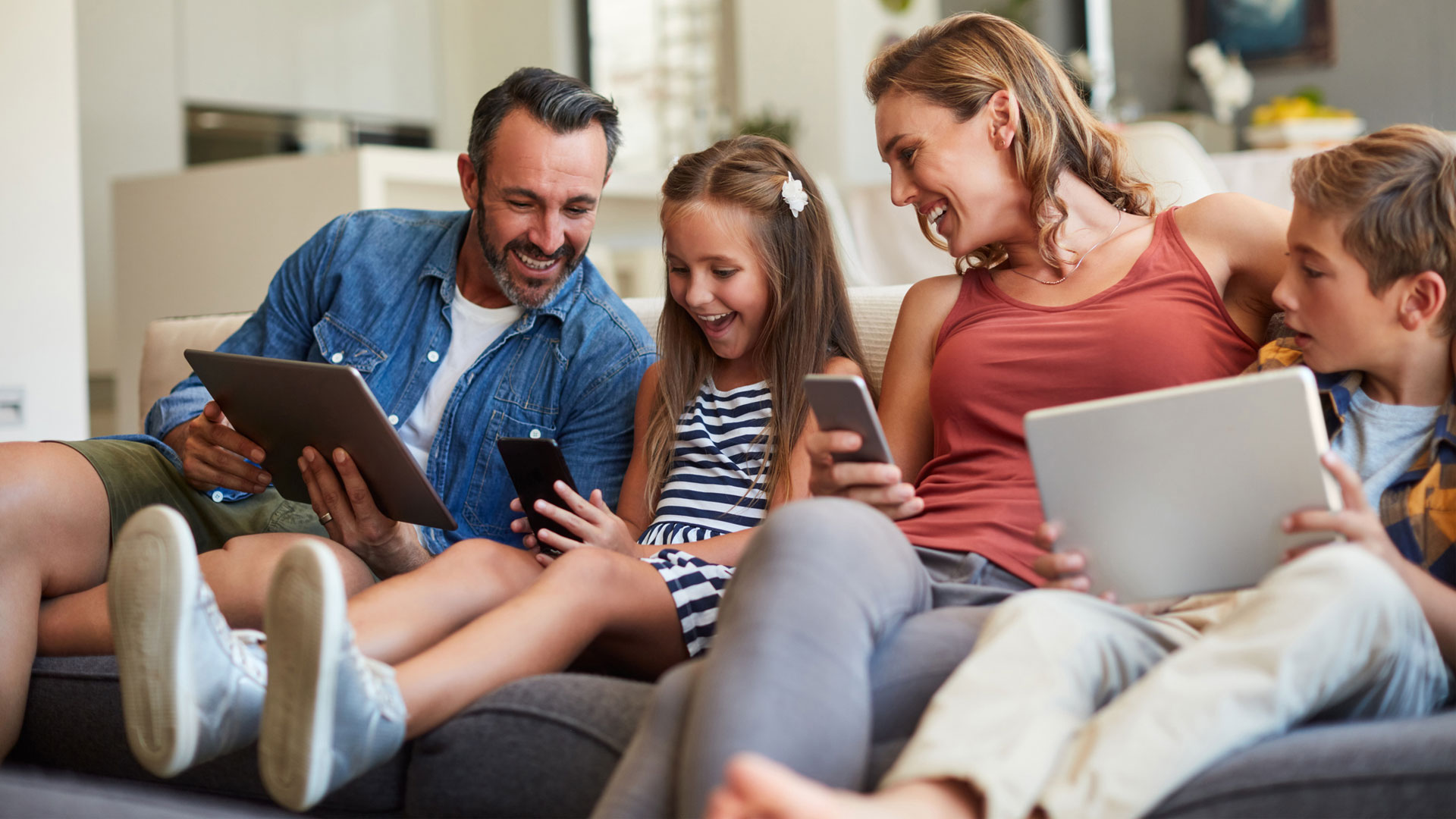 How to report inappropriate content on the app
Those who have an Instagram account can report abusive behaviour or posts using the built-in reporting system on the app. Reporting is anonymous and no information is sent from the reporter to the account that is being reported.
To report a photo:
Tap the 3 dots above the photo that you'd like to report and then tap Report.
To report a comment:
Tap the comment below the image, swipe left (iPhone) or tap (Android) on the comment that you'd like to report, tap ! and then choose 'Report this comment' or Block.
If you want to report an account belonging to someone under 13, or you think that they are impersonating your child who's under 13, you will need to report it directly to Instagram via this form.
Once you've reported the abusive behaviour, harassment or bullying, you can then block the account. Blocking the account means that their likes and comments on your posts will disappear, they won't be able to tag you in any posts, and you won't be able to message them directly.
Alternatively, you can restrict an account instead, which means they won't be able to see when you're online or if they've read your messages, they can still comment on your posts but you will have to approve it before anyone else can see what they've written.
What are the latest features?
Supervision
By the end of the year, Instagram will have rolled out a new feature for parents/guardians to use to manage their children's time on the app. Parents and guardians will be able to send invites to their teens to start using supervision tools, set parameters for the day or week they'd like to restrict their child's usage, and learn more information whenever their teens report an account or post.
Take A Break
Instagram have also created a feature called 'Take a Break' which are reminders every 10, 20 or 30 minutes to stop using the app.
Under 16s
Accounts created by children under 16 will be made private by default.
Anti-bullying filter
Anti-bullying filter: This filter hides comments that attack a person's appearance or character, or threats to someone's health and wellbeing.
Comment Warnings
Comment warnings: Instagram now uses AI to detect whether someone maybe trying to post something offensive, and they send through a warning giving them the chance to rethink.
DMs
Adults won't be able to send DMs to anyone under 18 unless the child already follows them.
Are there any alternatives?
Messenger Kids is an app created by Facebook for children to use if you're looking for a safer app for them. Kids can use most of the same features as the parent Facebook app. It is great for parents & carers to use as there is a dashboard that will allow you to review your children's chat history, see the photos and videos they've sent and give you the option to remove or report anything inappropriate.
Additional Information
Instagram have provided a guide for parents and carers to use in order to understand the platform better before letting their children use the app.
Are you interested in reading more guides about other social media platforms? Check out this guide on TikTok.